9 Reasons - OLD
9 Reasons People Are Loving Their Hair Again with HairMax!
By Francesca Dubsky & Erika Koopman - March 9, 2018
After countless, failed attempts with messy topicals, unwanted side effects and products that just don't work, men and women are looking for a safe and effective way to grow back their hair are raving about their success with HairMax.
We tested it out ourselves to see what all the hype was about and let me tell you, its hair raising!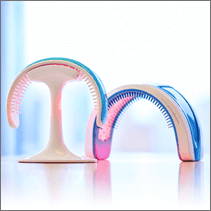 HairMax sets the bar.
Go with the undisputed leader.
HairMax pioneered laser phototherapy for hair loss and is the undisputed leader in the science of hair growth. HairMax laser devices were the first ever to recieve FDA* clearance to treat hair loss and promote hair growth. And they didn't just stop with one FDA clearance, they have an unprecedented total of 7 FDA (510k) clearances and 14 international medical device approvals to date!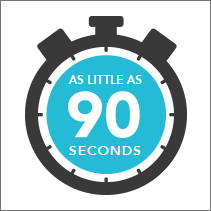 Busy schedule? Can you spare 90 seconds, 3 days a week?  
HairMax understands that the faster and easier your treatment is, the more likely you are to follow through with it. The more consistent, the better the results will be. So they've created the fastest treatment ever - as little as 90 seconds (with the LaserBand 82 model).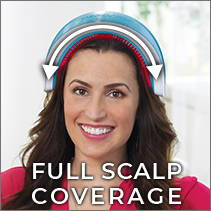 Full laser coverage for maximum
results.

HairMax devices ensure your follicles recieve the optimal amount of energizing laser light. The LaserBand devices cover your scalp from ear to ear with a total of 246 laser coverage when moved over your head! Complete coverage, special teeth to part your hair, concentrated laser density and intensity boosts hair follicles back to life!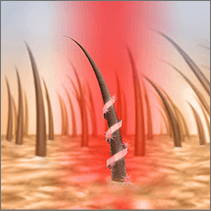 Recommended by top physicians
worldwide.
More physicians and hair restoration centers around the world are recommending HairMax to their hair loss patients. The results in clinical studies and in their patients are undeniable. They trust it to work and you can too!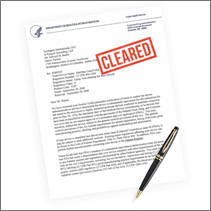 HairMax is proven to grow hair with an overwhelming 90+% success rate.
HairMax has invested in more clinical studies on light energy for hair growth than any other company. With seven clinical studies, on 460 men and women, HairMax has proven to grow hair with an average increase in hair count of 129 new hairs per sq. inch. That's thousands of new hairs growing all over your head!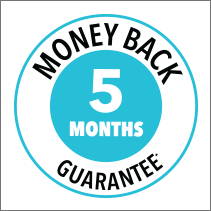 No ongoing costs & backed with a
5 month money back guarantee.†
HairMax devices are a ONE TIME purchase - no monthly refills, no replacement parts - buy it once and you're good to go. They guarantee your satisfaction with a 5 month money back guarantee. Of course you'll also want to try their thinning hair care products for all the beautiful new hair you'll grow.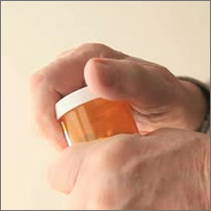 Say goodbye to drugs & worrisome side effects.  
HairMax treats your hair loss the safe and worry free way, by nourishing your hair follicles with low level laser energy. This boost of laser light energizes and enlivens hair follicles, activating them to get up and grow!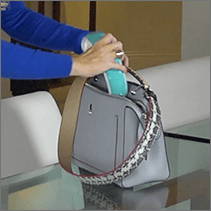 Traveling & storing it is super easy.
HairMax laser devices are lightweight, portable and small enough to pack easily, making them extremely travel friendly. Whether you're using it in the comfort of your own home or on the go, HairMax is hassle free.