Instant Hair Transformation


94% Reported Their Hair is Healthier*
*Based on a 42 day independent consumer study with 105 participants using HairMax for Density STIMUL8 Shampoo, EXHILAR8 Conditioner and the ACCELER8 Hair Booster 3 days per week.
---
The Density Hair Care System is scientifically innovative and encompasses a unique, proprietary blend of bio active ingredients designed to deliver maximum results for thinning and lifeless hair.

Targeted Liposome
Delivery System
---
HairMax Density takes hair science to a new level with a targeted liposome delivery system that focuses on hair and biological aging of the skin. Our liposome technology maximizes the penetration of the active ingredients to transform thinning, lifeless hair into thicker, fuller more voluminous looking locks!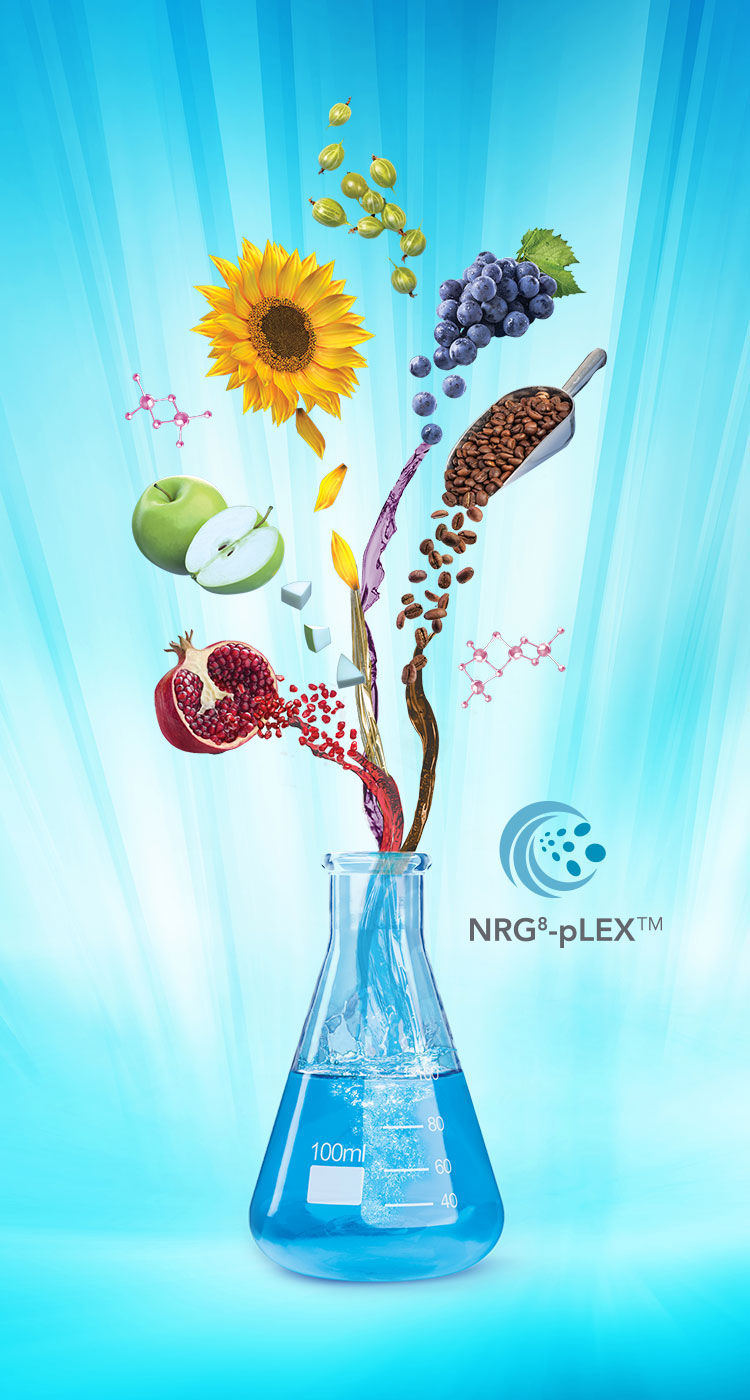 Bio-Active Ingredients

That Your Hair Will Love
---
NRG8-pLEX™ is a proprietary blend of highly active ingredients that together provide the scalp and hair with increased energy, stimulation and essential nourishment vital for healthy hair.  

Reishi Mushroom
Also known as the "Mushroom of Immortality", may help to slow down the premature aging of the hair and help increase blood flow.

Caffeine
May help increase circulation in the skin and reduce trans-epidermal water loss, which has potential to improve the skin's barrier function.

Apple Stem Cell
Believed to protect and enhance the epidermal cells, which may delay biological aging in the skin.

Pomegranate Oil
Known as an antioxidant with potential anti-inflammatory benefits.
Amla (Indian Gooseberry)
Provides instant lift from the root out.

Saw Palmetto
Believed to help block DHT by inhibiting 5 alpha reductase.

Procapil
Believed to help fight follicle aging.

Linoleic Acid
An Omega-6 (Fatty acid) which promotes healthy hair, and maintains a healthy scalp.
*According to case studies provided by the National Center for Biotechnology.
Get Started Now

With The Next Generation of Hair Care
---
The Density 3pc Starter Kit works synergistically with NRG8-pLEX and proven science to transform your thinning, lifeless hair. Density leaves your hair flourishing, with increased body, volume, shine and helps improve overall hair health. The starter kit includes:
2 oz. ACCELER8 Shampoo
2 oz. EXHILAR8 Conditioner
1 oz. ACCELER8 Hair Booster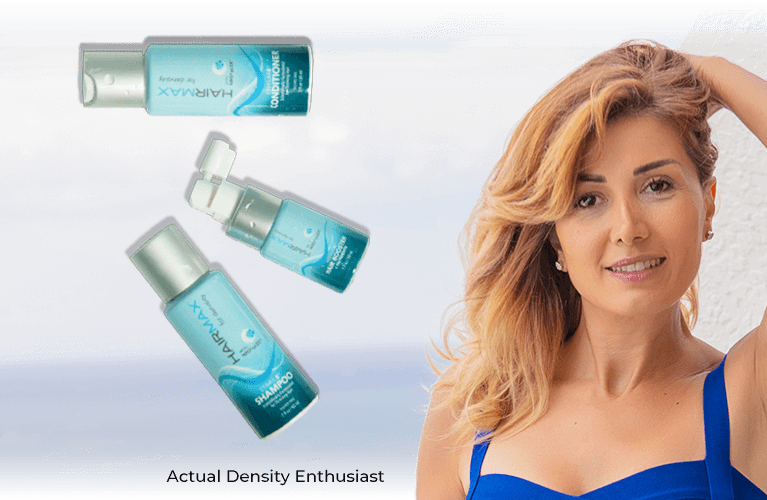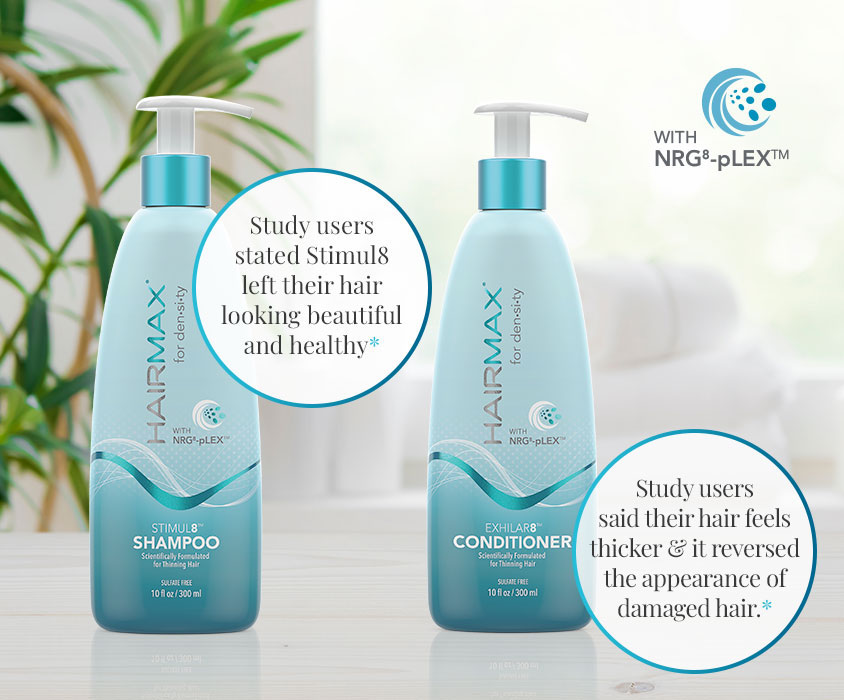 STIMUL8™

Shampoo &

ACCELER8™

Conditioner
---
STIMUL8 Shampoo and EXHILAR8 Conditioner is the first step in the Density Hair Care System. The gentle cleansing effect and moisture balancing properties prepares the scalp to absorb the biologically active NRG8-pLEX blend to fortify and revive your hair.
The exhilarating conditioning formula deeply moisturizes, supports hair strength and seals the hair cuticle to prevent breakage, providing the optimal treatment to support strong, healthy hair.
STIMUL8 Shampoo: $39.95 - Buy Now
EXHILAR8 Conditioner: $39.95 - Buy Now

Shampoo & Conditioner 2 pc. Set
ACCELER8™

Hair Booster + Nutrients
---
Density ACCELER8 Hair Booster + Nutrients truly lives by its name! Scientifically formulated with nutrient rich NRG8-pLEX, a unique light activated ingredient and four sources of energy, this cutting-edge leave-in booster thickens to provide lift at the root.
ACCELER8 Hair Booster + Nutrients directly targets hair and scalp, accelerating your hair transformation to fuller, voluminous looking locks!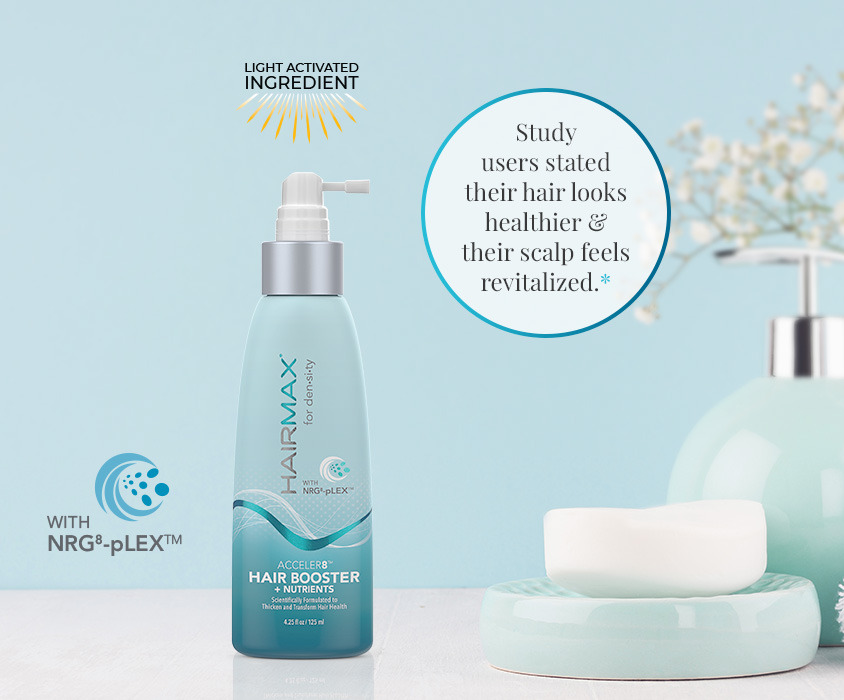 *Based on a 42 day independent consumer study with 105 participants using HairMax for Density STIMUL8 Shampoo, EXHILAR8 Conditioner and the ACCELER8 Hair Booster 3 days per week.
RSN8™

Pro Scalp Treatment

---
Healthy hair starts with a healthy scalp. RSN8 Pro Scalp Treatment applies the latest in skin care research to your scalp to provide a strong foundation for the feel, texture, growth and volume of your hair. A concentrated blend of peptides, nutrients and vital extracts assist in laying the groundwork for healthy hair development and root grounding.
RSN8 Pro Scalp Treatment provides the infrastructure to support a youthful scalp, helps to fight the signs of biological aging and encourages a healthy hair cycle.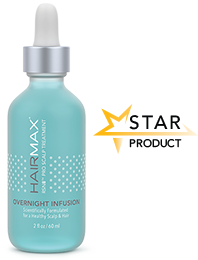 You Will Love HairMax Density,
We Guarantee It!
---
We're confident that HairMax Density hair care system will help you achieve quick improvements in the feel, texture and overall health and growth with the complete kit. You should also love our signature lend of essential oil scent. Mostly we are hopeful that Density will become one of your favorites.
This guarantee applies to any HairMax Density purchase made directly through HairMax. Any free gifts you received are yours to keep, so enjoy! Receive a full refund, less shipping and handling.