HairMax Vs. Others - OLD
HairMax vs The Others: The Facts
With so much information out there about hair loss treatments, buying a hair growth laser device can at times be confusing and overwhelming. It doesn't have to be. We believe that the best decisions are made when you understand the differences in the various options. We're here to help you sort through all the information and give you the FACTS to help you make the right choice.
HairMax Leads All Other Devices With 3 Elements For Efficacy
Working Together To Regrow Your Hair!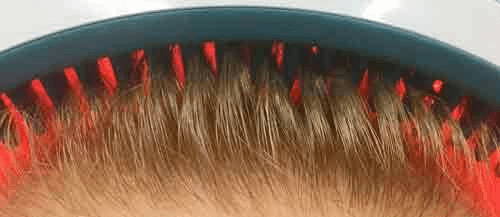 HairMax Laser devices include a patented hair parting teeth mechanism. These teeth part the hair to help deliver maximum laser light energy to your follicles for optimal results.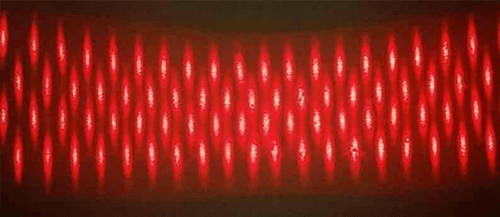 HairMax laser diodes are closely placed within the devices to provide a consistent and uniform delivery of laser light to your follicles.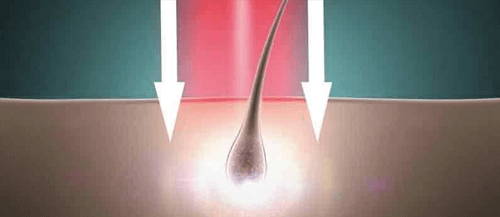 HairMax lasers deliver collimated light, which travels in a straight line. This focused light penetrates the scalp to reach your follicles. Unlike LED lights which is not collimated or focused.
From Lasers to Treatment Time, Coverage, Effectiveness and Ease of Use HairMax is Beyond Compare!
When comparing laser hair growth devices you should know up front what the differences to be sure that you are getting the very best product available on the market, from a trusted industry leader. Everyone knows the old saying that "imitation is the sincerest form of flattery", but it pains us to see other devices in the market, creatively promoting themselves without the appropriate technical specifications for efficacious treatment of hair loss.
At HairMax, we care when those suffering from hair loss are misled by some of our competitors, and you certainly deserve better. See the side by side comparison the very important device features and you'll see right away why HairMax is the #1 Laser Hair Growth Brand.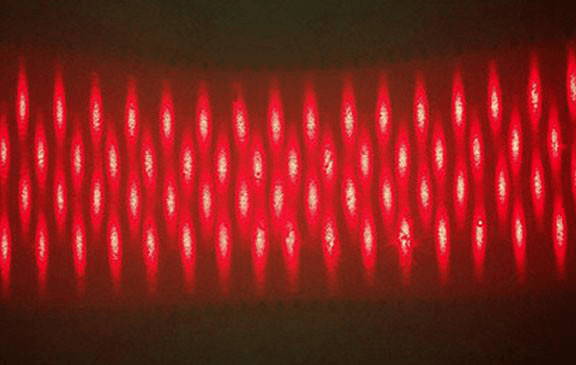 HairMax Beam Pattern :
Consistent Laser Light Dispersion
Lasers are uniformly and densely placed in HairMax devices. This creates uniform coverage over the scalp and consistent light energy dispersement. No spots, more coverage, better results.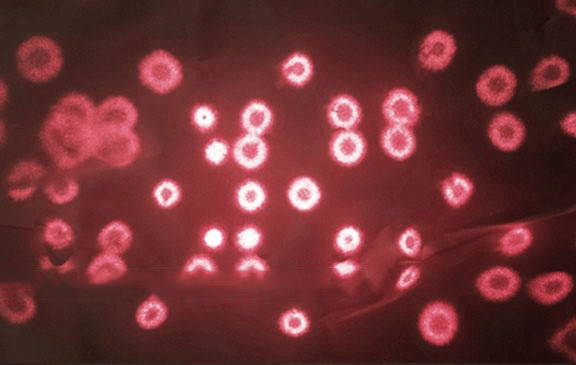 Other Brands Beam Pattern :
Inconsistent Light Dispersion
HairMax laser diodes are closely placed within the devices to provide a consistent and uniform delivery of laser light to your follicles.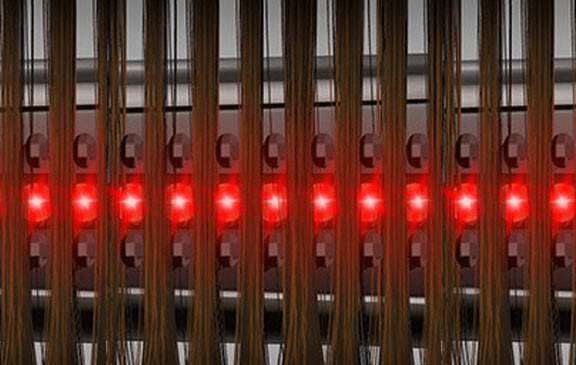 HairMax:
Patented Hair Parting Teeth
A important feature on HairMax laser devices are the hair parting teeth. Hair is designed by nature as a photo protectant, it's purpose is to block sunlight from the scalp. The teeth on our devices part your hair to help deliver the light energy to the follicles for optimal results.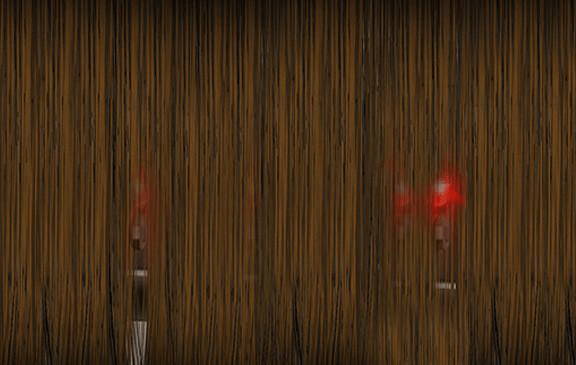 Other Devices:
Light Is Blocked
On other devices, without hair parting teeth, your hair blocks the light, resulting in a less effective treatment. Your hair, being a photo protectant significanly blocks the light energy from reaching your hair follicles. Root stimulation does not occur or is greatly reduced.
HairMax LaserBands:
Full Scalp Coverage
When moved from front to back over your head, the LaserBand devices provide full (ear to ear) coverage – equating to 246 lasers over the entire scalp.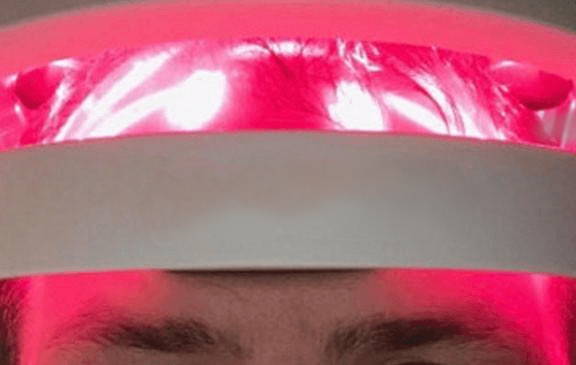 Other Over the Head Devices:
Only Top Of The Head Coverage
Competitor cap and helmets provide top of head laser coverage ONLY. The light does not reach down the sides of the scalp and only the top portion of your head receives treatment.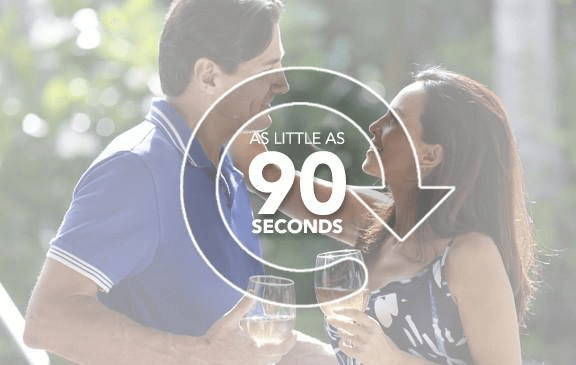 HairMax LaserBands:
Fastest Treatment Time
HairMax LaserBand devices have the fastest treatment time on the market. The LaserBand 82 is the FASTEST Laser treatment on the market – your treatment can be completed in as little as 90 seconds! With the LaserBand 41, your treatment is completed in as little as 3 minutes.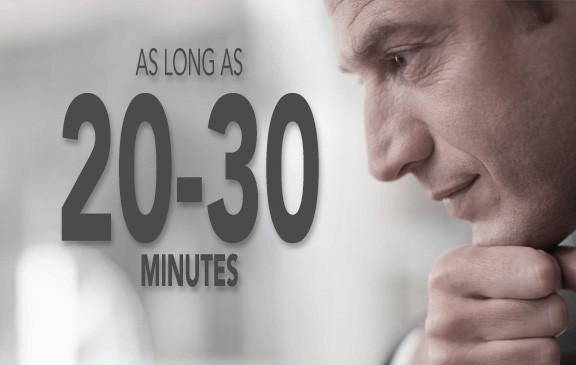 Other Devices:
Longer Treatment Time
Other laser devices have treatment times that vary between 20 – 30 minutes, much too long to wear a heavy helmet or heat producing cap. With today's busy lifestyle, the longer treatment time can result in not using the devices consistently.
Understanding The Differences Between Lasers and LEDs
You've probably heard a lot about LEDs in regards to light based treatments. LEDs are used for treatments on the surface of the skin but you need the power of laser light to penetrate down to the hair follicles to stimulate hair growth.
There is a significant difference between Lasers and LEDs for hair growth. Although they may look the same, only Lasers have been clinically proven to promote hair growth. The reason is that Lasers provide stronger, focused more intense light energy than LEDs. In addition, Lasers are specific in the color of light they deliver. All of the Laser energy is concentrated into a single wavelength (color) of light. LED light energy is dispersed into various wavelengths (colors). Some other devices utilize both Lasers and LED's. For example, the IRestore device has 21 laser diodes and 30 LEDs.
So why would a company use LEDs in their hair growth devices? The simple answer is that LEDs are significantly less expensive than laser diodes.
The images below will highlight additional differences between Lasers and LEDs.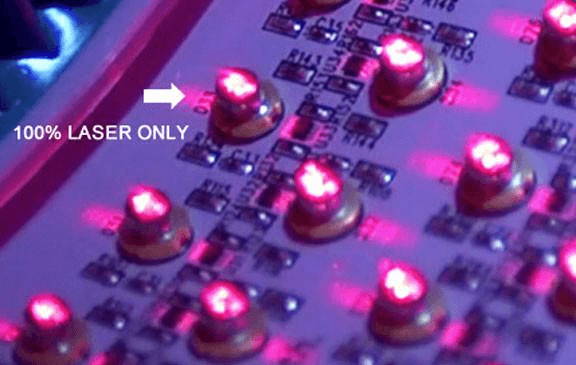 HairMax: 100% Medical
Grade Lasers
HairMax devices are manufactured with 100% medical grade lasers only – NO LEDs.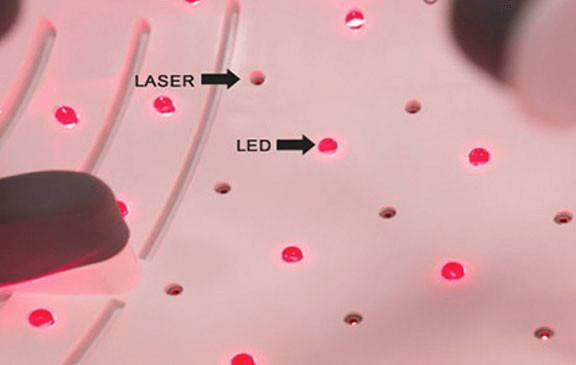 Other Devices (Shown Above), Lasers & LED Lights
Competitor devices are comprised of lasers and LEDs. LEDs are significantly less expensive and are not proven to work as well as lasers.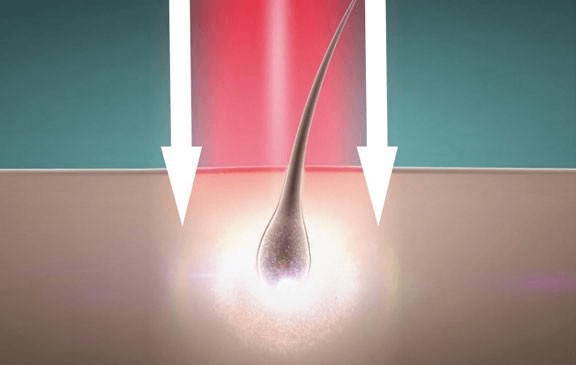 HairMax: Light Intensity Focused Laser Light Reaches Follicles
Laser light is collimated, meaning it travels in a straight line. This focused, collimated light penetrates the scalp to reach the follicle root, which is vital to stimulate hair growth.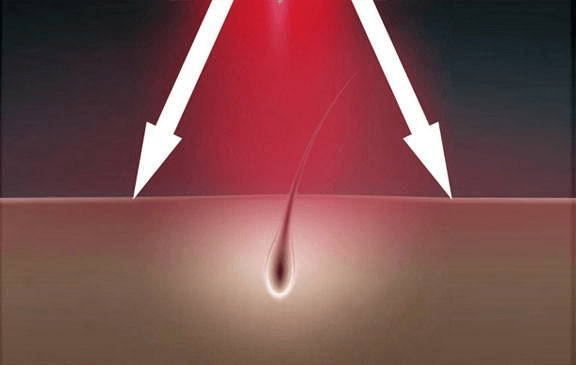 Other Devices - Less Energy Reaches Follicles
The light emanating from LEDs on other devices is not collimated or focused, therefore it is reflected on the scalp – this light provides less energy reaching the follicles.
Hands-Free Laser Device Comparison
Real Users. Real Results. Real Hair Growth.

Results May Not Be Typical
Photo Courtesy of Dr. Marwan Saifi
No Other Company Can Compare To Our Testing Data
More Clinical Studies On Laser Light Energy For Hair Growth Than Any Other Company
At HairMax, we care, and that is why our 7 clinical studies were conducted at prestigious research universities throughout the U.S., including the Cleveland Clinic, the University of Miami and the University of Minnesota, applying the highest standards in the industry. We have not seen any credible clinical studies performed or validated from any competitor with a high level of industry and academic standards. The benefits of proven, properly conducted clinical studies cannot be overstated!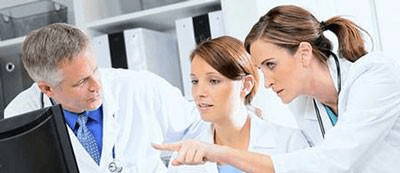 Over 90% Success Rate in Studies
7 clinical studies with 460 men and women were conducted on HairMax devices at top medical research hospitals across the U.S.A.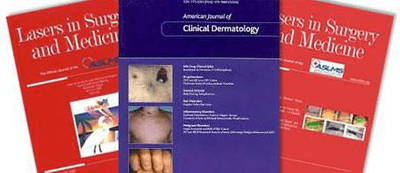 Published in Medical Journals
HairMax is the ONLY laser hair growth device on the market with study results published in 6 Peer Reviewed Medical Journals.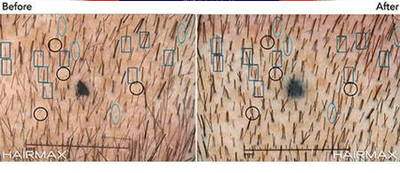 Men and women in clinical studies experienced significant new hair growth with an average increase in hair count of 129 additional new hairs per sq. in.
The First FDA Cleared* Laser Hair Growth Device
HairMax leads and never follows, from FDA Clearances to clinical studies to the variety of laser device models available, we are the world wide leaders in home use laser hair technology. From our founding in the year 2000, we have dedicated ourselves to laser hair growth treatments available to everyone. We embarked on an extensive research program for FDA Clearance as a medical device, not simply a cosmetic device.
In 2007, after years of research, development and substantial investment, a historic event took place, HairMax was granted the FIRST ever FDA Clearance as a laser phototherapy device for home use to treat hair loss and promote of hair growth in men*. In 2011, HairMax devices were granted the FIRST ever FDA Clearance for women. We didn't stop there, since then HairMax Laser devices have been granted an unprecedented total of 7 FDA Clearances to date.
NO other company has anywhere near this number FDA Clearances and many cited our data to receive their FDA Clearance as a "copy cat" of our devices. You can be sure that HairMax laser devices are of the highest quality, with the most proof of consistent and predictable hair growth results than any other device on the market.
Physicians Trust & Recommend HairMax
Around the world, physicians recommend HairMax Laser Devices to their patients with hereditary hair loss. HairMax can be used as a stand-alone treatment or in combination with other hair loss treatments. HairMax is also recommended by many hair transplant surgeons for use after hair transplant surgery to help to improve healing of newly implanted hair.
Sonia Batra, MD, MSc, MPH
"I recommend HairMax on the basis of the data, which is very well represented and well studied."
Daniel Man, MD Board Certified Plastic Surgeon
"The HairMax laser is beneficial to grow hair. The sooner you do it the better it is to overcome hair loss."
Zakia Rahman, MD Board Certified Dermatologist
"I see HairMax as a significant evolution in the treatment of hair loss."
Manufactured to the Highest Quality Standards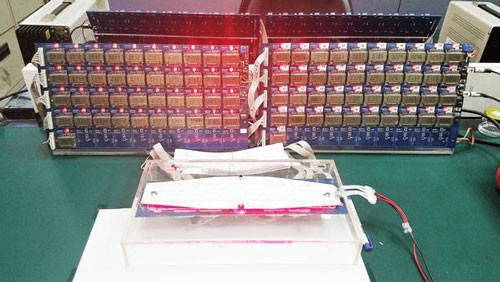 Each laser board is tested for consistent laser strength and functionality.
We have seen many competitors enter the market thinking that they could throw lasers and/or LEDs into a device, and promote poorly manufactured products. They then realize they're unable to run a medical device company complying with rigorous regulations and standards. Some of the owners of the current competition have spent time in jail for insurance fraud, hide behind unmanned PO boxes as offices, and outwardly lie claiming that they grew back their hair with lasers, when in fact they had a hair transplant.
Men and women experiencing hair loss deserve better. At HairMax, we care. Innovating lasers for hair growth is a serious matter. The business must be operated as a medical device company, it is audited by regulatory authorities including the FDA, it must follow Good Manufacturing Practices (GMP), and it must comply with International Organization for Standardization (ISO) standards such as ISO 13485 and 9002.
At HairMax, we care about providing you with a quality medical device, and that is why we take our operations very seriously, utilizing the highest standards in the industry. We are clearly focused on producing highly effective laser devices that give you the best hair growth results! We strive do the right thing in every aspect of manufacturing, shipping, efficacy, and customer support because you deserve the very best!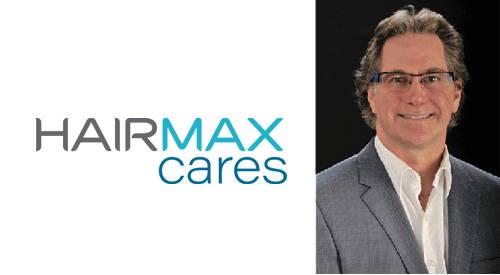 David Michaels,
HairMax Co-Founder & Managing Director
Join over 1.3+ million HairMax users around the world and experience amazing hair growth results for yourself.
At HairMax, we truly care, we care about partners and our team members but most importantly, we care about YOU, our customers. We understand that hair loss is a highly emotional issue, impacting not only your physical appearance, but also your self-confidence and self-esteem.
We understand how stressful it can be to find a real solution that actually works. You can trust HairMax's dedicated team of hair growth experts, researchers, physicians and scientists to bring you the very best in hair growth science and technology. At HairMax, our mission is to enrich your life by helping you grow denser, fuller, more vibrant hair!
Love your hair again with HairMax.