Thinning Hair Care - OLD
Four high performance thinning hair care products, by the brand that pioneered home use laser technology for hair growth. This collection specially designed for thinning hair delivers unparalleled results. Designed to gently cleanse, hydrate, exfoliate and fortify your scalp and follicles for denser, thicker, fuller looking hair.
HairMax for den•si•ty
MAXimum Care For Your Thinning Hair. Inspired By The Science of Hair Growth.
Shampoo
Gently cleanses and restores vitality, thickness and volume.
Revitalizer
Exfoliates scalp, dissolving excess oils, perspiration and product build up that clog hair follicles.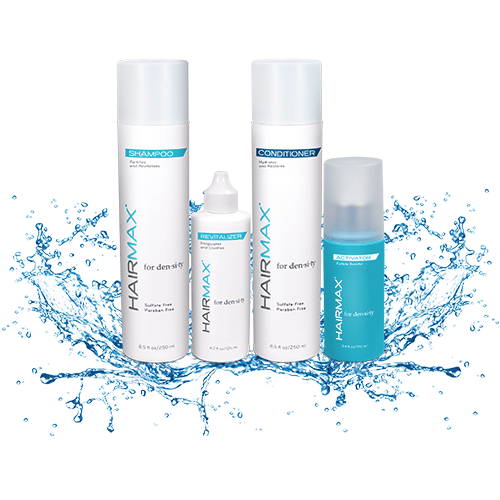 Conditioner
Deeply hydrates your strands, retaining moisture to strengthen and protect hair.
Activator
Nutrient rich follocle booster, with 3 DHT blockers. Promotes scalp health and hair vitality.
Formulated with the highest quality ingredients, HairMax for Density Hair Care is free of sulfates, parabens, gluten and synthetic color – and NEVER tested on animals. The complete assortment delivers uncompromising quality and performance to consumers and professionals worldwide. Recommended for use with HairMax laser treatments & supplements, however they can be used on their own for beautiful, vibrant hair!
Supplements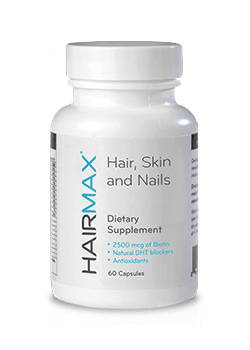 Dietary Supplements
Providing essential nutrients to help your hair look its best. Great for skin and nails too!
Hair Building Fibers
Natural keratin protein fibers, conceal hair loss & thinning with natural looking coverage.