Try HairMax
Select Your HairMax Laser Device
LaserBand 82
Fastest Treatment Time.
Customer Favorite.
$799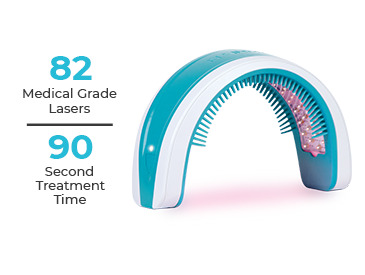 Payments from
$75 w/ Affirm
LaserBand 41
Flex-fit Band Design.
For Maximum Comfort.
$499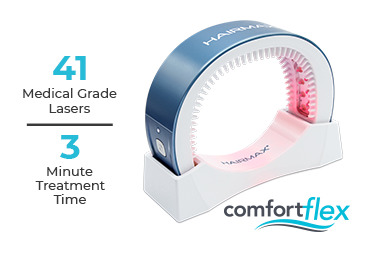 Payments from
$47 w/ Affirm
RegrowMD Laser 272
Dual Treatment Cap.
30 Minute Treatment.
$899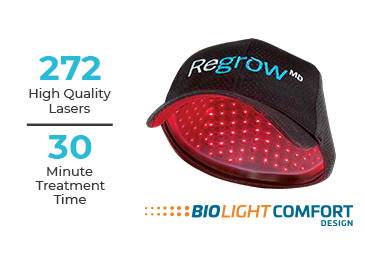 Payments from
$84 w/ Affirm
Ultima 12 LaserComb
Targeted or Full Scalp Coverage.
Lighted Timer.
$399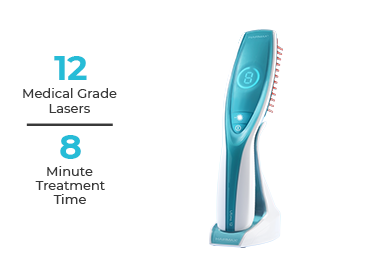 Payments from
$38 w/ Affirm
Bonus TV Offer
Yours FREE with any device purchase.
Fortify | Stimulate | Nourish | Protect
Love Your Hair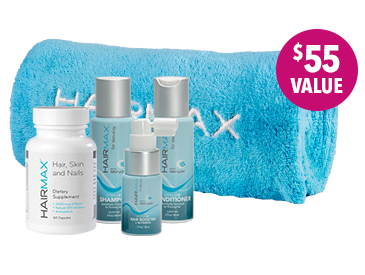 3 pc. Density Starter Kit

Healthy Hair Supplements

Quick Dry Hair Towel
Ultima 9 Classic LaserComb
Affordably Priced.
Same Great Results.
$199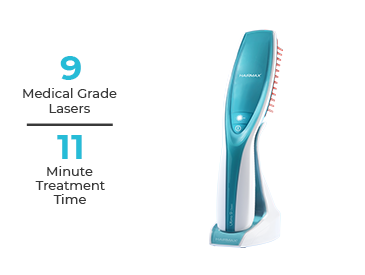 Payments from
$19 w/ Affirm
FREE U.S. Shipping on Laser Devices
2-Year Warranty on Laser Devices
6 Month Money Back Guarantee†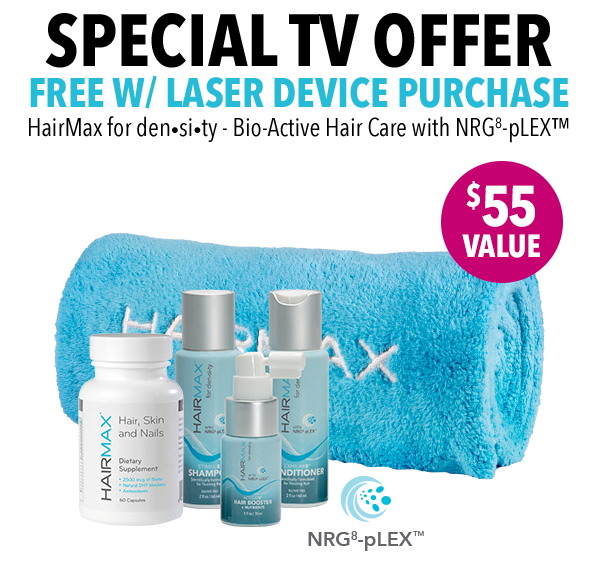 Powerful Ingredients. Unparalleled Benefits
Thicken | Volumize | Stimulate |Revitalize
Building on years of research in ingredients proven effective for thinning hair and combining it with our unique liposome delivery system, HairMax for den•si•ty produces an instant transformation to thicker, fuller, healthier looking hair.
Free gift with device purchase includes:
STIMUL8™ Shampoo – Clears away impurities at the follicle level. Leaves hair & scalp ultra clean and ready to absorb the NRG8-pLEX
EXHILAR8™ Conditioner – Supports hair strength and defends against breakage. Adds visible body and volume.
ACCELER8™ Hair Booster + Nutrients – LIGHT ACTIVATED Booster to MAXIMIZE your laser treatment. Instantly thickens to provide lift at the root.
Dietary Supplements – Support overall hair health. Great for Skin & Nails too!
Quick Dry Hair Towel – Dry your hair quickly without the damage or frizz caused by most terry cloth towels.




* HairMax Laser devices are indicated to treat Androgenetic Alopecia, and promote hair growth in males who have Norwood Hamilton Classifications of lla to V and in females who have Ludwing (Savin) I-4, II-1, II-2, or frontal patterns of hair loss and who both have Fitzpatrick Skin Types I to IV.

* The HairMax Laser 272 is indicated to promote hair growth in males with androgentic alopecia who have Norwood-Hamilton Classifications of Ila - V, or females with androgenetic alopecia who have Ludwig-Savin Classifications I - II or Frontal and for both with Fitzpatrick Skin Phototypes I- IV.
† 20% Restocking fee applies.
‡ Success rate is based on clinical studies.