HairMax Exceeds Expectations over iRestore Laser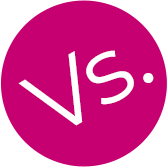 When comparing laser hair growth devices you should know up front what the differences are so you can be sure that you are getting the very best product available, from a trusted industry leader.
"At HairMax, we care, it pains us to see other devices on the market misleading customers by creatively promoting themselves without the appropriate technical specifications. We believe you deserve better! We apply a rigorous quality management system & comply with or exceed all regulatory requirements, ensuring the highest standards to give you the best results possible!"
- David Michaels, HairMax Founder
See why HairMax devices are the highest quality on the market and provide the most effective treatment for hair loss.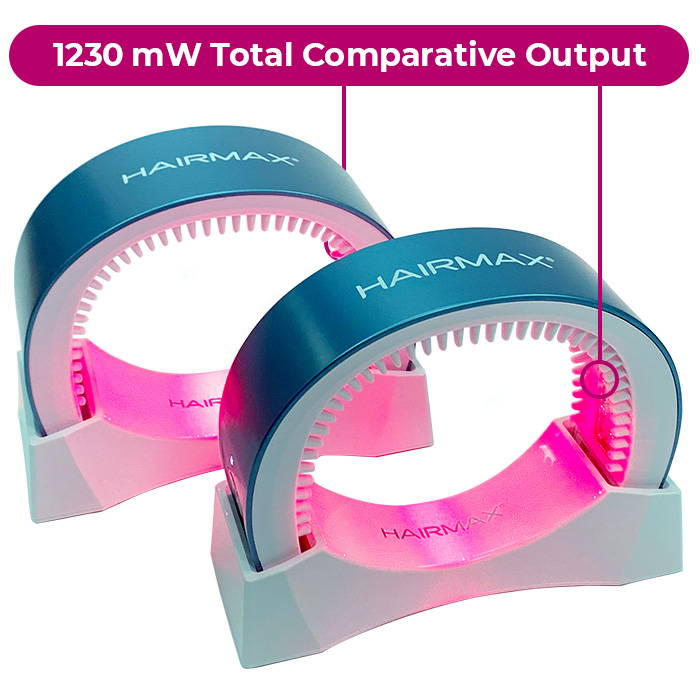 LaserBand 41 & 82
1230 mW Total Comparative Output
HairMax is celebrating 20 years as the pioneer in laser hair growth technology. With FDA Clearances, clinical studies, and validating data, no other company compares.
8 FDA (510k) Clearances
7 Clinical Studies – 460 Men & Women
6 Peer Reviewed Articles
14 International Medical Device Licenses
iRestore Essential Helmet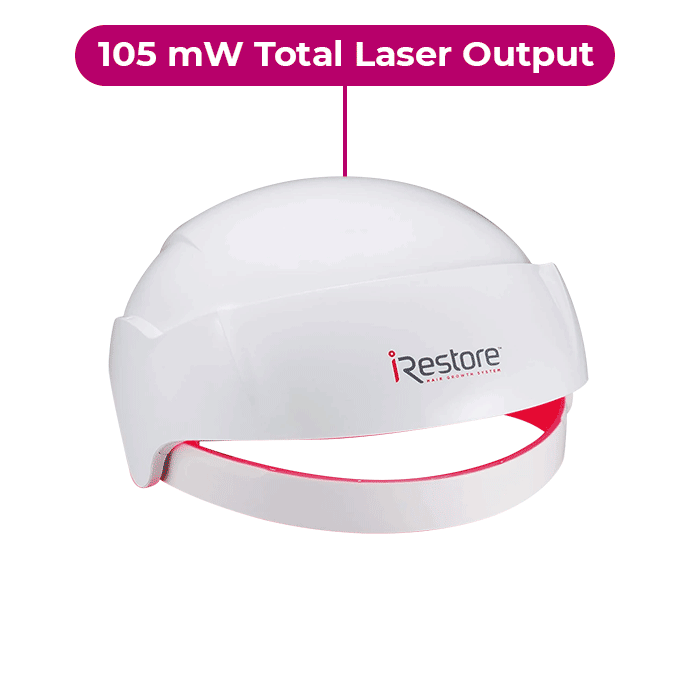 iRestore Essential Helmet
105 mW Total Laser Output
The iRestore Essential Helmet is a recent addition to the laser device market, which means there is minimum data to back it up and zero peer reviewed validation. 
2 FDA(510k) Clearances
2 Clinical Studies Posted. No results reported.
0 Peer Reviewed Articles
1 International Medical Device License
iRestore Essential : $995
There's a Big Difference Between Lasers & LEDs
Let's Break it Down
You need the POWER of laser light to penetrate down to the hair follicles to stimulate hair growth.
HairMax devices are manufactured with 100% Medical Grade Lasers - No LEDs.
Lasers provide focused, narrow band light, which is coherent and more effective than LEDs. All of the Laser energy is concentrated into a single wavelength of light.

- 82 Medical Grade Lasers
No LEDs

- 41 Medical Grade Lasers
No LEDs



HairMax devices are manufactured with 100% Medical Grade Lasers – NO LEDs.


- 82 Medical Grade Lasers

No LEDs

- 41 Medical Grade Lasers
No LEDs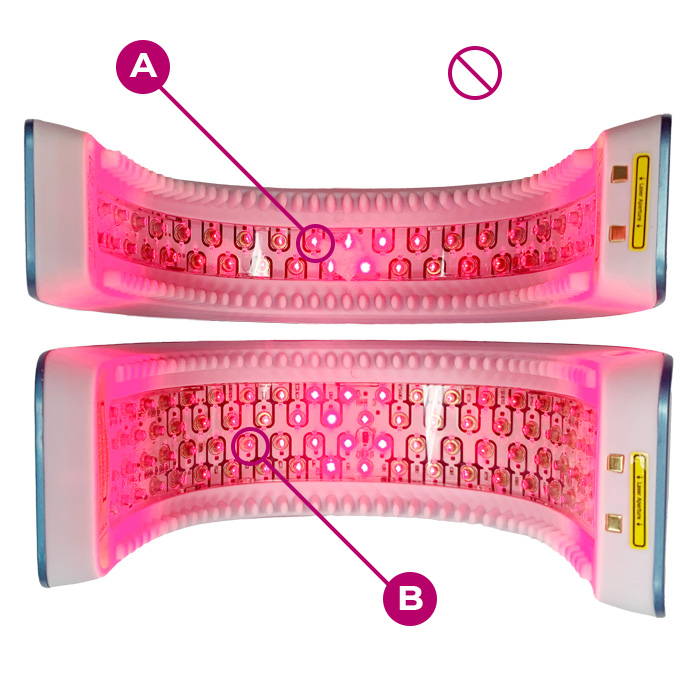 iRestore helmets mix lasers and LEDs because LEDs are significantly less expensive. However, they're not proven to work as well as lasers. 
LEDs disperse broad band light, which is not coherent, not as effective, and significantly less expensive than laser diodes.  

- Only 21 Lasers

- 30 LEDs
iRestore helmets are comprised of lasers and LEDs. LEDs are significantly less expensive and are not proven to work as well as lasers.

- Only 21 Lasers

- 30 LEDs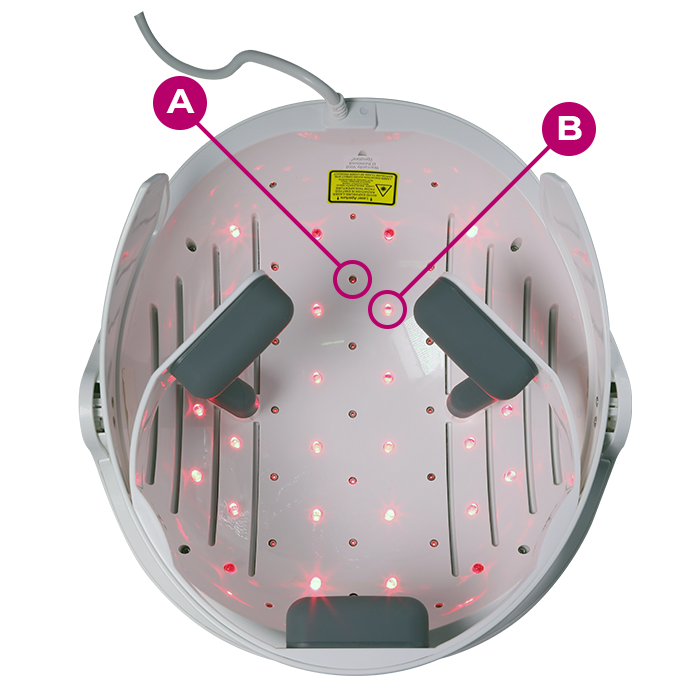 LaserBand Devices - 12X MORE Laser Density Than iRestore
HairMax - Laser Intensity
Focused Laser Light Reaches Follicles
Laser light is collimated, meaning it travels in a straight line. This collimated light penetrates the scalp to reach the follicle root, which is vital to stimulate hair growth.
iRestore - Diffused Light- Less Energy Reaches Follicles
iRestore Essential Helmet contains about 50% more LEDs than laser diodes, The light emanating from LEDs is not collimated, therefore it is reflected across the scalp – this provides less energy to the follicles.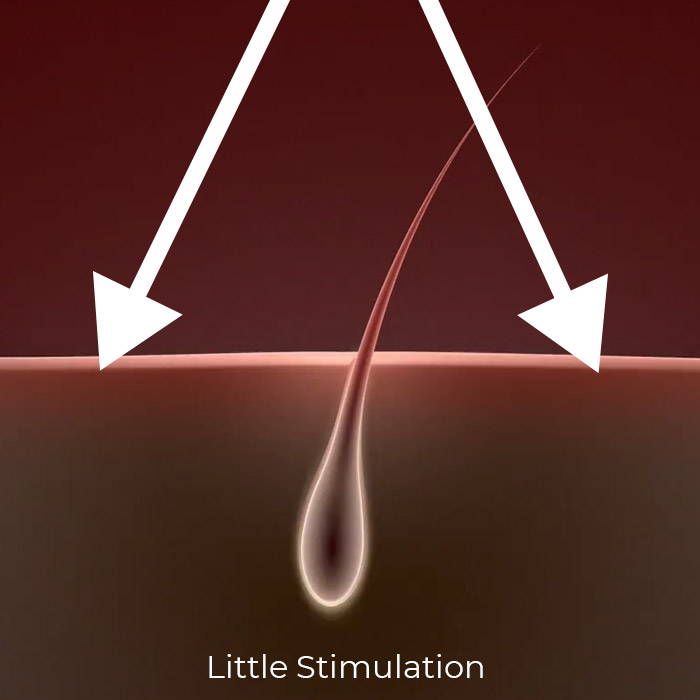 Give it the DENSITY PAPER TEST to see how much laser light energy you're really getting.
The saying goes, a picture is worth a thousand words. It proves so true in the images below. We gave the iRestore Helmet and LaserBand Devices the "Paper Test" that clearly shows the actual amount of laser density.
Lasers are uniformly and densely placed in the LaserBand devices
Lasers are spaced evenly and densely in rows, which allows for an even and consistent distribution of light energy. There are no gaps, providing total and even scalp coverage. In fact, the LaserBand devices have 12x the laser density over the iRestore Essential Helmet.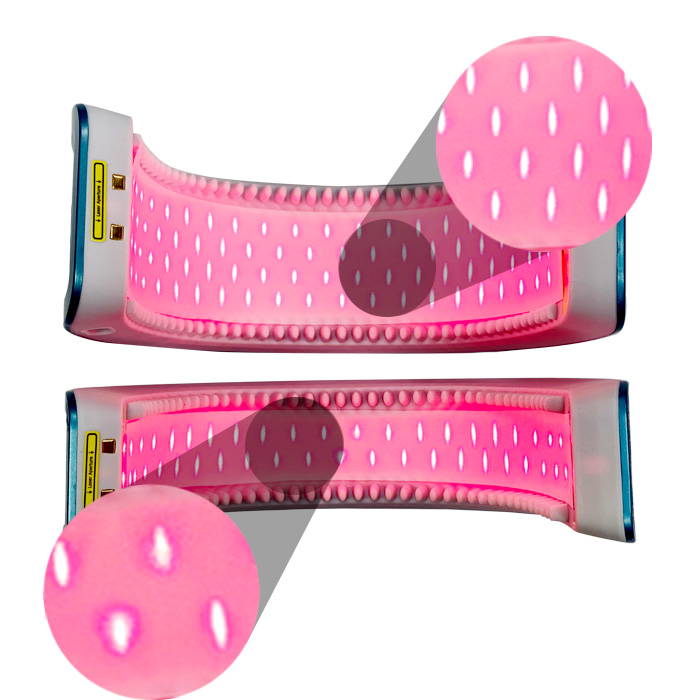 Lasers on the iRestore devices are widely spaced
Light delivery is inconsistent and does not provide full scalp coverage or penetration to the follicles.
Simply put, there is less light energy that actually reaches your scalp, to the detriment of the treatment.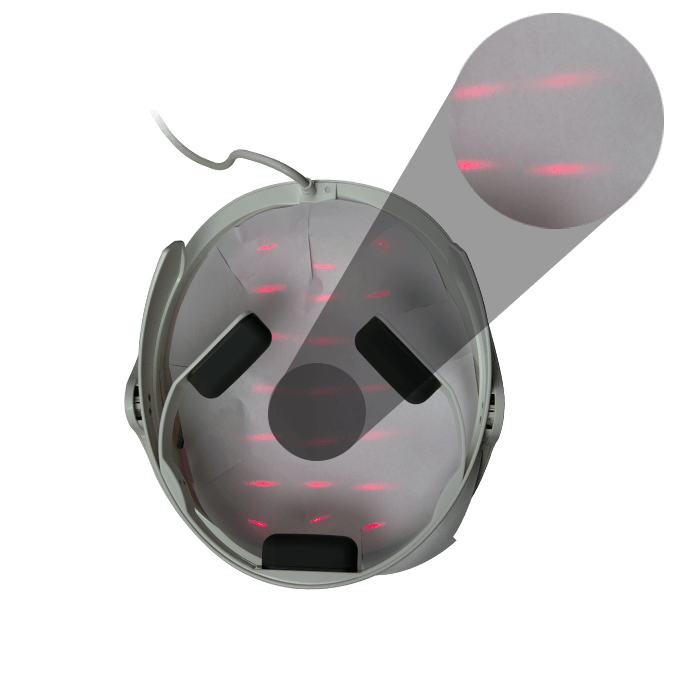 Front, Back and Sides
We've got you covered.
LaserBands – Full scalp Coverage
LaserBands provide full scalp, ear to ear, and front to back scalp coverage. The entire scalp is treated with nourishing laser light energy.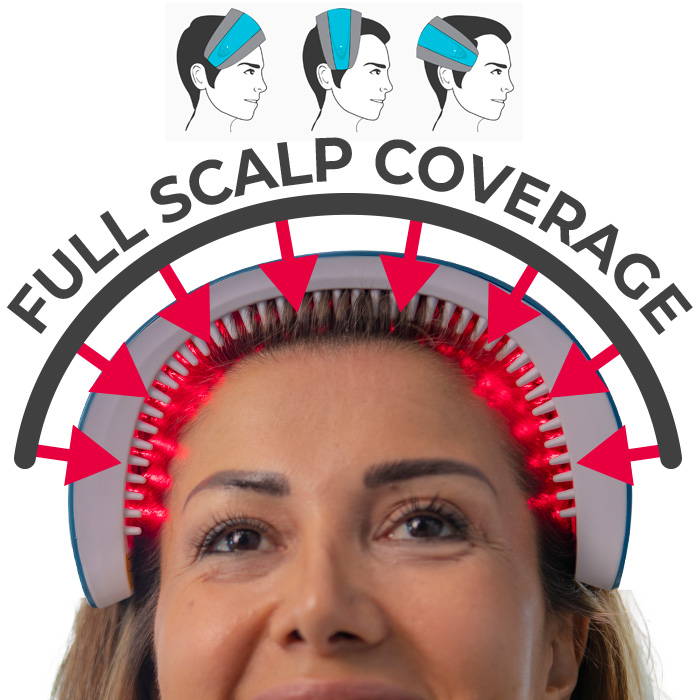 iRestore Helmet – Partial coverage
Provides top of head laser coverage ONLY. The light does not reach down the sides of the scalp and only the top portion of your head receives treatment.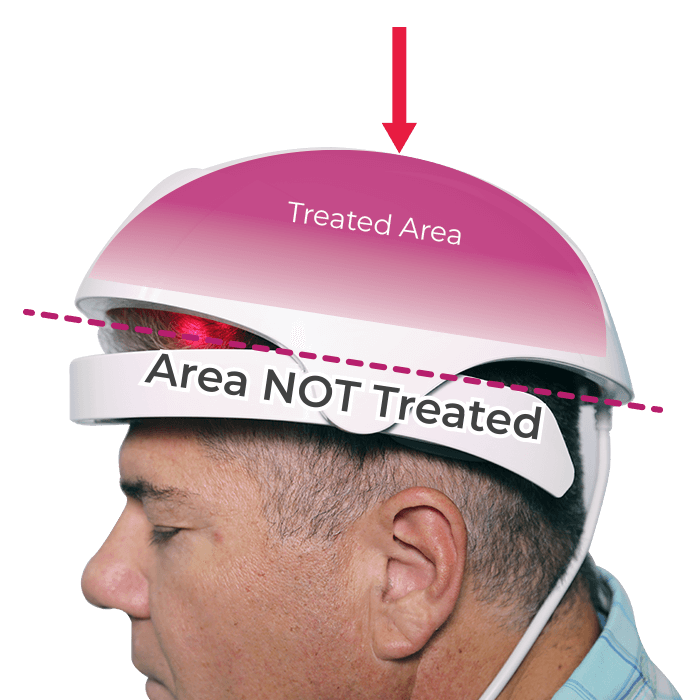 LaserBand 82 Treatment Is 16x Faster Than iRestore Helmet
Get it Done Fast!
How much time are you willing to dedicate to your hair growth routine?

We know your time is precious, so we've developed devices with the FASTEST treatment time on the market - In fact, treatment with the LaserBand 82 is 16x faster than with the iRestore Helmet. (LaserBand 41 treatment is 8x faster)
With HairMax you can get it done, and move on with your life!
HairMax LaserBand Devices
NO PRESSURE POINTS! Patented teeth glide gently over your scalp.
ComfortFlex band design aligns with the curvature of your scalp - this not only increases the comfort of the treatment but also ensures the same level of laser energization reaches your hair follicles.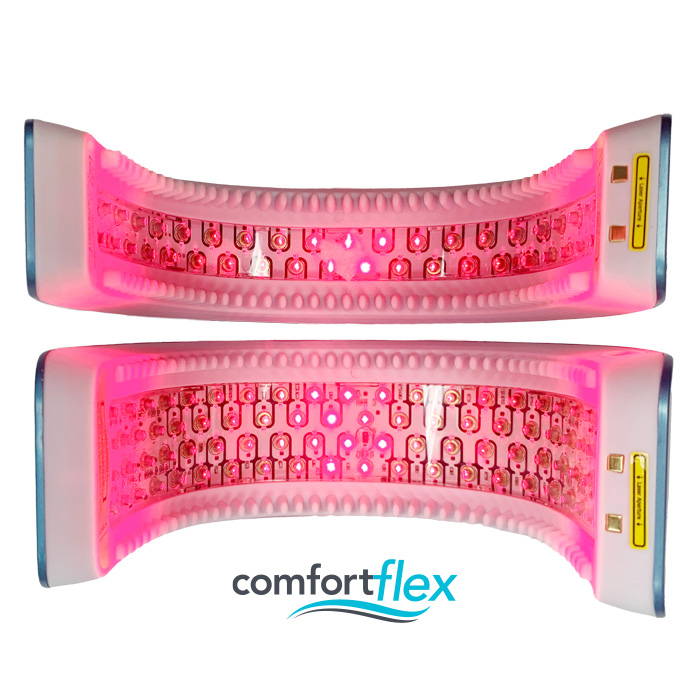 LaserBand 41 - Lightweight, Flexible and Comfortable Band Design
iRestore Essential Hard Helmet
There are 5 pads located within the iRestore Helmet. These pads create pressure points that can cause pain during the long 25 minute treatment.

The device is NOT Flexible and does not adapt to all head sizes.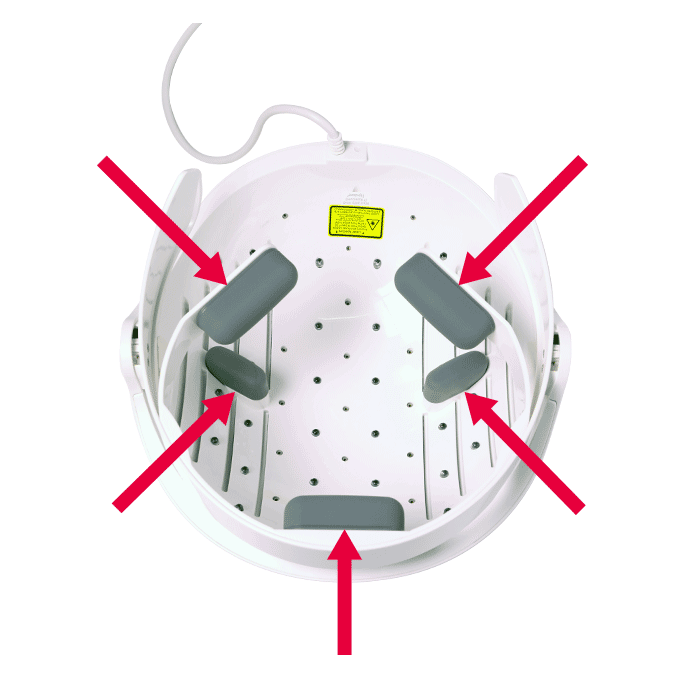 iRestore Helmet – Hard heavy helmet,
Not Flexible or Comfortable
Size Matters
Smaller & Lighter is Better.
LaserBand devices are smaller, lighter and ergonomically designed for comfort.
Compare before you purchase and save yourself the headache.
HairMax Exclusive
Patented Hair Parting Teeth Technology.
Hair is designed by nature as a photo protectant, its purpose is to block sunlight from the scalp. This holds true for Laser Light as well. That's why we've innovated Hair Parting Teeth Technology to part your hair and allow the therapeutic light energy to reach your follicles and activate them for hair growth.
LaserBand devices are designed with a patented hair parting teeth mechanism, which greatly increases effectiveness of treatment.
The hair parting teeth part your hair to provide an unobstructed path for the laser light to reach your hair follicles.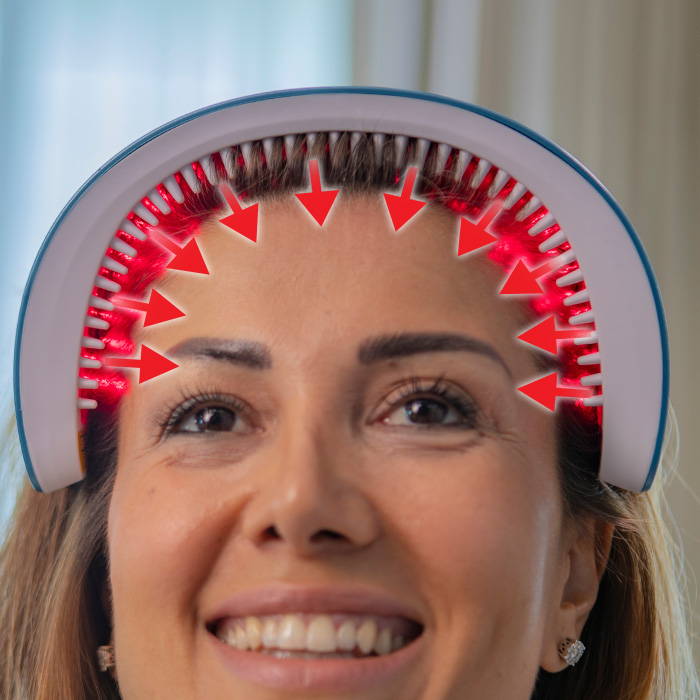 With the HairMax devices, you can see the cleared path for light energy to reach your hair follicles.
Stimulation Occurs.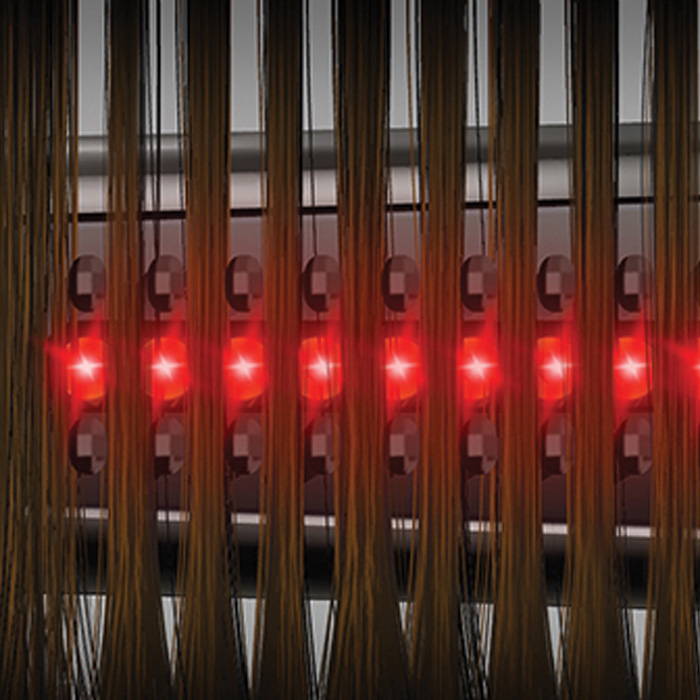 iRestore devices do not feature hair parting teeth. Your hair, being a photo protectant, significantly blocks the light energy from reaching your hair follicles. Root stimulation does not occur or is greatly reduced.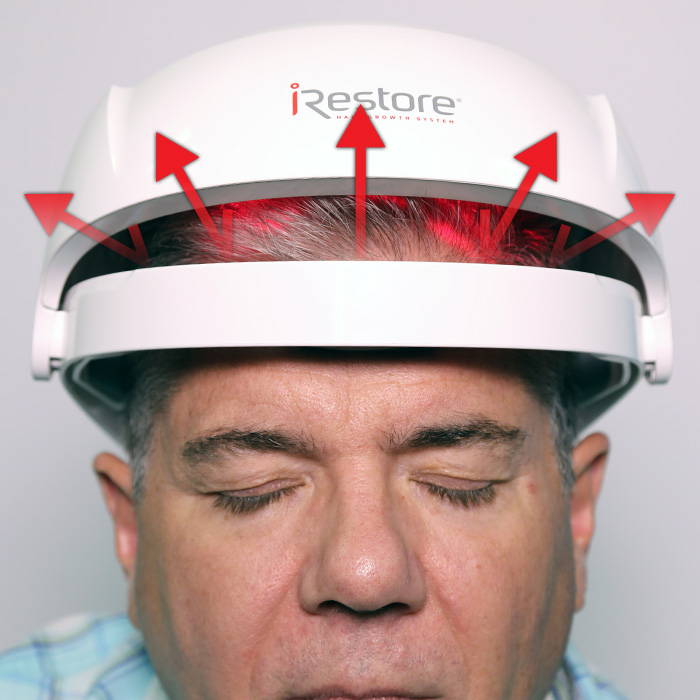 On the iRestore Helmet your hair blocks a majority of the laser light. It never reaches your follicles.
NO Stimulation Occurs.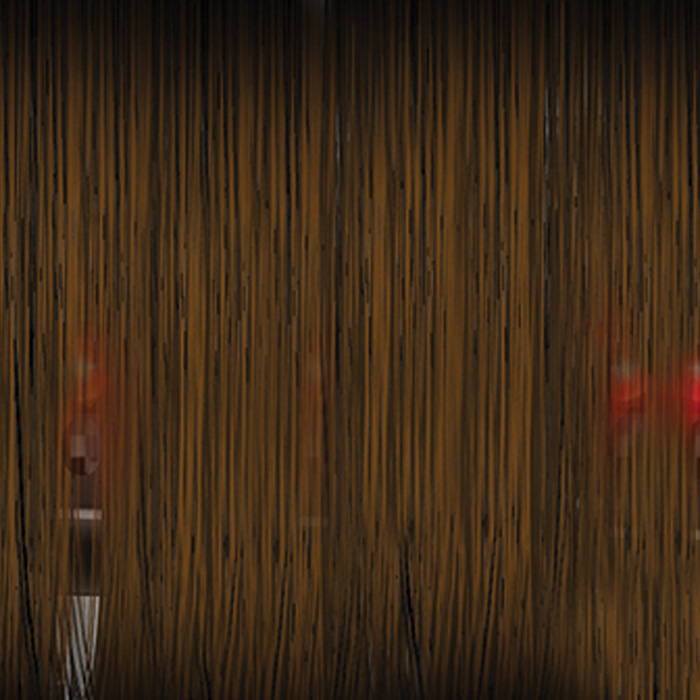 Get Unplugged
Enjoy Your Freedom
Mobility matters. Nobody has time to spend tethered to an electrical wall outlet. The LaserBand devices allow you to just charge and go. No cords & no heavy battery packs!  
HairMax LaserBand Devices
LaserBands feature rechargeable batteries located within the device. You are not tethered to the wall outlet during treatment. Move. walk around, go outside. The LaserBand fits in your routine without any downtime.

No wires, no cords, no controller, no walls.
iRestore Essential Helmet
The iRestore device requires that you stay tethered to an electrical wall outlet during treatment. The controller is attached to the device via power cord which is then connected to the power plug and into the wall outlet.

iRestore keeps you "tied up" for 25 min. Every other day.
Traveling?
Which Device Do You Prefer On Your Packing List?
It's important to consider portability when making your device purchase decision. If you travel you'll want to take your device to continue your treatments to achieve and maintain results. The LaserBand fits into your handbag, backpack, carry on or check in luggage with ease - taking up little room and not weighing you down.

HairMax
LaserBand 82


HairMax
LaserBand 41


iRestore Essential
MSRP
(Without Discount)
$1199
$899
$995
Total mW Output
1230 mW


(Comparative)

1230 mW


(Comparative)

105 mW


Total Laser Output

Number of Laser Diodes
82 laser diodes
41 laser diodes
21 laser diodes
Number of LEDs
0 LEDs
0 LEDs
30 LEDs
Total Laser Coverage
246


(82 lasers x 3 areas)

246


(41 lasers x 6 areas)

21
Treatment Time
90 Seconds
3 Minutes
25 Minutes
Hair Parting Teeth for Maximum Efficacy
Yes
Yes
No
Buy Now
Buy Now
The Choice is Clear
Order Your LaserBand Today!